Martial arts classes at SKILLZ of Patchogue are more than just a good way for kids to learn self-defense. Here are five other reasons why martial arts classes are great for kids:
They'll learn self-discipline.
Self-discipline is a key life skill. It helps kids control their emotions and impulses, which in turn makes them less likely to act out or get into trouble. SKILLZ martial arts classes teach students self-control and self-restraint, which helps them develop these essential traits.
They'll have an outlet for their energy.
Martial arts is a great way to channel energy.
If your child is full of energy and can't seem to settle down, then martial arts may be the answer for them. Some kids have trouble finding an outlet for their pent-up energy and frustration at home or school. Martial arts can give them an opportunity to let their emotions out in a safe environment where they'll learn how to use their strength positively rather than negatively.
They'll have an activity that's both physical and mental.
There are many benefits to martial arts for kids, but the biggest one is that it's a good way for them to stay active and develop their bodies. Kids who practice martial arts tend to be more physically fit than those who don't.
The mental side of martial arts is just as important as its physical benefits, though. Martial arts teaches kids how to think on their feet, solve problems and work together with others–all things they'll need in life!
They'll get out of the house and make friends.
Get out of the house and make friends.
SKILLZ martial arts classes are an excellent way for children to meet new people, develop their social skills, and learn how to work as part of a team. In fact, many martial arts schools have student-led clubs that meet outside of class time! These groups can help kids become leaders by giving them responsibilities such as organizing events or helping others with their homework.
Learn how to get along with others (and yourself).
In addition to making friends at school or through extracurricular activities like sports teams or choir rehearsals, it's important for kids to develop good communication skills so they can express themselves effectively both verbally and nonverbally–and this is something that martial arts training helps them do! Martial arts classes at SKILLZ of Patchogue teach techniques such as self-defense moves but also focus on other aspects like confidence-building exercises where students practice expressing themselves honestly while controlling their emotions in difficult situations such as when someone makes fun of them at school.

They'll improve their athletic ability.
Martial arts are a great way to improve athletic ability. Martial arts training teaches your child balance, flexibility, strength, and coordination. It also improves speed and agility. Martial arts classes help kids develop overall fitness by focusing on all aspects of physical fitness including strength training; cardiovascular endurance (cardio); flexibility; body composition/body composition changes through dieting if necessary; mental toughness/mental fortitude through dealing with challenges that come up during class or while practicing outside the dojo (the place where martial arts classes are held).
Martial arts classes are great for kids because they offer many benefits beyond self-defense skills.
Martial arts classes are great for kids because they offer many benefits beyond self-defense skills, especially SKILLZ classes, which focus mostly on child development. Martial arts can help children develop physical strength and coordination, as well as teach them how to control their bodies and emotions.
Martial arts classes are also a great way for your child to learn self-discipline by focusing on things like posture, breathing techniques, balance and concentration. These skills will help them succeed in other areas of life, such as schoolwork or sports activities.
REady?
We hope you've found this article helpful and inspiring. If you have children, we encourage you to consider enrolling them in SKILLZ martial arts classes. Not only will they learn valuable self-defense skills, but they'll also gain confidence, develop discipline and build relationships with others through teamwork. Plus, it's an excellent way for kids to get out of the house and stay active!
---
If you are ready to give your child a physical, intellectual, emotional, and social advantage, then our age-specific, developmentally appropriate, martial arts themed SKILLZ child development classes might be just the thing.
Click below to schedule your child's free 1-on-1 placement evaluation:
SKILLZ OF PATCHOGUE
380 East Main St
Patchogue, NY 11772
---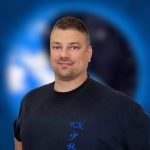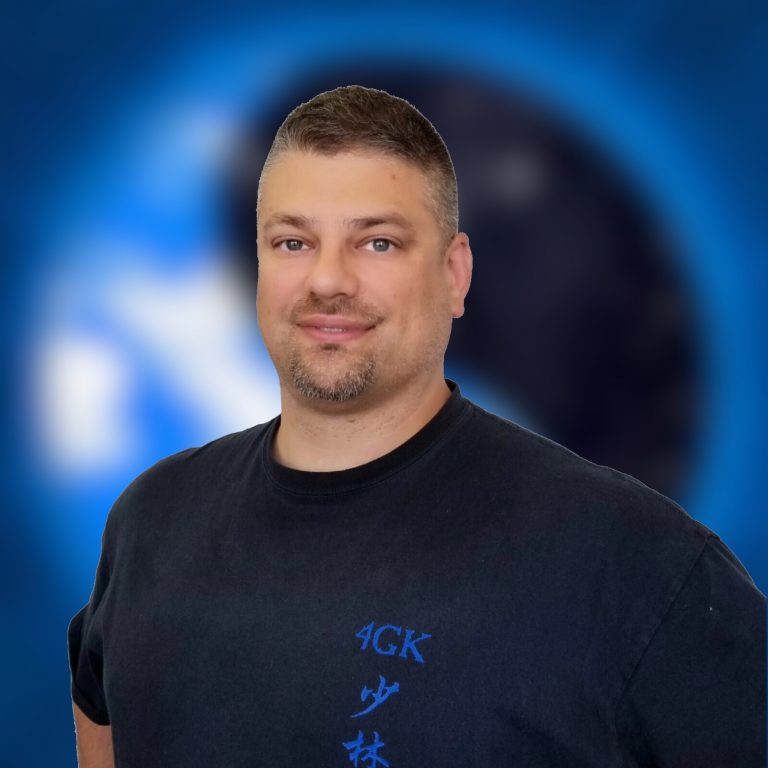 Author: Michael A Evans
Michael is a 6th-degree black sash under his teacher, Moises Arocho, and has been training in martial arts since 1985. Michael has a degree in Massage Therapy from NY College of Health Professions. He is the owner of 4GK Martial Arts in Patchogue, NY, and Skillz of Patchogue, a childhood development facility using martial arts and other movement modalities as the vehicle for kids' growth and success.  Michael is also a Science Blogger with Onward Science and a collaborator on the Little Laurie and Ninja Née book series.