3 Steps To Help Your Shy Child Build Confidence
One of the top reasons parents bring their children to SKILLZ of Patchogue is to help with building confidence.  Parents will often say things like, "My child is shy, so I want to help them with social interactions so they come out of their shell."
While this can be a complex issue with many uniquely individual causes, here are three quick tips to help your shy child open up. 
(Article continues after video)
Stop Calling Them Shy
It is important to recognize that the words we use when describing our children often become the words they use to describe themselves.  
Every time we say, "Oh, he is just shy," we reinforce our child's core beliefs about themselves, including the fact that they just aren't good at social interaction.  
These core beliefs can affect their ability to achieve success for the rest of their lives.
It is also useful to examine whether they are truly shy, simply cautious, or even just have a tendency toward being introverted.
Let's look briefly at each of these three ideas:
Shyness includes an element of fear or anxiety.  Overcoming shyness means first discerning what is causing the anxiety.  
If your child is simply hesitant around new people or takes a little while to warm up, this is natural.  Especially for younger kids, it is well within their typical stage of development for them to observe first, to watch their parents' and peers' reactions to new situations, and then to slowly ease into social activities.  
And if your child is an introvert, she may simply prefer not to engage, or to engage on her own terms.
Let them know it's okay to take their time

 
Our society places a ton of value on being outgoing. It also places a lot of judgment on being shy, reserved, or hesitant. 
Shy kids are often made even more shy because they feel like something is wrong with them. 
So, the first step is to let your child know that it's OKAY to take their time when engaging in new situations. Let them know nothing is wrong with them, and they're fine the way they are. 
Shyness is often linked with insecurity. So if your kid feels secure with him/herself – they'll be one step closer to opening up. This means that pushing them before they are ready to try to "toughen them up" actually works against building the confidence they need.  
Instead, let them know they can take as much time as they need, and that you are going to be there to help them.  When a child knows he has a secure foundation with their parents, it acts as an emotional safety net, allowing them to feel safe when trying out new relationships.
Role Play
Meeting new people can be scary.  But, if we give our kids some simple tools to use, their stress levels will be much lower.
For example, practice what to say when you meet someone new.  Pretend you are a child on the playground, and practice responding to objections that your child might fear (Such as… "I don't want to share my toy")
Of course, we can't cover every scenario, so think of the types of roadblocks your child might face rather than specific actions.
Try these three tips for a week or two, then reassess.  Did your child meet the goals you set for their social success?  If so, GREAT!  If not, that's ok.  Remember that child development takes years.  
Don't condemn them – but find out why they are feeling challenged, revisit these tips, and provide the encouragement they need to do better next time. 
Thank them for their effort. Let them know that you understand it isn't easy, but that you appreciate them giving it a shot. 
Then, start over the next week! 
This all seems simple, but it isn't always easy.  If you need help with growing your child's confidence, then our age-specific, developmentally appropriate, martial arts themed SKILLZ child development classes might be just the thing.
You can book your child's free 1-on-1 placement evaluation by clicking the button below. 
Your child will be around lots of other children, and they'll all be working together to accomplish powerful goals. 
SKILLZ classes could be a really powerful step to opening your child up and teaching them powerful life skills in a fun way. 
SKILLZ OF PATCHOGUE
380 East Main St
Patchogue, NY 11772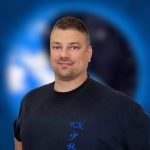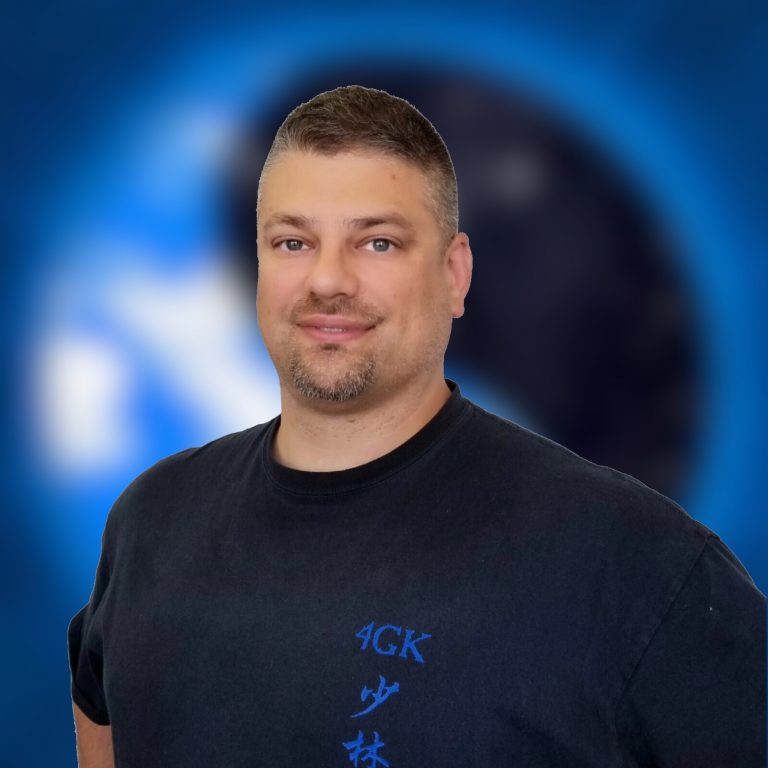 Author: Michael A Evans
Michael is a 6th-degree black sash under his teacher, Moises Arocho, and has been training in martial arts since 1985. Michael has a degree in Massage Therapy from NY College of Health Professions. He is the co-owner of 4GK Martial Arts in Patchogue, NY, and Skillz of Patchogue, a childhood development facility using martial arts and other movement modalities as the vehicle for kids' growth and success.  Michael is also a Science Communicator with Onward Science.