Leaders are readers
There are a few common habits that the most successful people keep. One of the most common is that they are voracious readers.
The goal of SKILLZ classes is to help kids become the most successful versions of themselves. While our main tool for spurring development is age-specific martial arts training, another way we do this is by encouraging our ninjas to read. We include many tools and activities in class to help them build proficiency.
We also want to increase the kids' level of enjoyment when reading.
We are proponents of a movement in education called The Science of Reading.  SKILLZ martial arts classes teach kids based on their stage of development and the needs and abilities typical to each age group. In the same way, Science of Reading proponents seek to teach kids reading skills by starting with the brain in mind, as well as the natural progression of language skills.
Of course, one of the best ways to encourage reading is to make it part of the kids' daily lives. This includes giving them ample opportunity to observe us putting down the tech in favor of the written word.
That said, when we talk about reading, we do not limit our encouragement to focusing on "the classics".  Does your child prefer science adventures, comic books, a Kindle, audiobooks, or even shampoo bottles in the bathroom?
GREAT!  They all count.
The better a child masters the tools behind language and reading development, sees their peers and role models engaged in the written word, and has opportunities to find their niche, the more likely they will be to become avid readers.
To that end, here are 5 ways that classes at SKILLZ of Patchogue can help with providing kids the tools they need to communicate effectively.
1 – Developing the Corpus Callosum
When most people think of the brain, they picture a squishy blob that sits in their heads.  But, the brain has dozens of unique parts, each with unique and specific functions.
One of the parts of the brain is the Corpus Callosum.  This bundle of nerve fibers was long thought to be a structural support with no other purpose than to hold the two halves of the brain together.
More recently, the Corpus Callosum has been recognized as an important component of the brain's ability to function.  Because of its location, it serves as the neurological bridge between the left and right brains.  It passes signals back and forth and helps us tie together information in meaningful ways.
The Corpus Callosum also serves an important role in coordinating the two halves of the body.  The stronger the connections in the Corpus Callosum, the more easily kids are able to perform tasks that cross the midline of their bodies.
Neuroplasticity
The cool thing about brain development is that the brain is always developing.
We used to think that the brain was fixed, that a person was stuck being at a certain level of intellectual ability, and that an injury to the brain was permanent.
Newer research suggests that the brain is, in fact, plastic and able to be continually molded.  This concept is called "neuroplasticity," and it is what allows us to impact a child's brain development in a positive way.
A common catchphrase in the neuroscience field is, "Nerves that fire are nerves that wire."   This means that the more a set of nerves send impulses back and forth, the stronger their connection will be.  There are two main ways these connections improve:
When nerves fire more often, the protein coating that surrounds them, called myelin, thickens.  This thickening allows the signals to travel faster and more efficiently.
Nerves don't work alone.  They need other nerves to carry their signals.  When two nerves trade signals the connections between the two fibers increase in size and number.
When we help the brain have a greater number of stronger connections, we can begin to influence behaviors, abilities, and even emotions.
For example, you can watch a young baby and see that they will reach for a toy to the right with their right hand, then often bang or shake the toy on that same side.
As their brains mature, you will soon see the same child start to coordinate the two sides of their body together.  Crawling is an important driver of this development as it requires coordination between both hands and both feet.  At this stage, kids will often reach for a to on the right with the right hand, but they will also start to play in front of themselves, using both hands together.
And again, as the connections in their brain strengthen, usually around age 4 or so, kids will begin to have the ability to reach for an object on the right with their left hands, toss it back and for from hand-to-hand, and perform other cross-body activities such as properly kicking a soccer ball.
But how does this help with reading?
Many of the activities in a SKILLZ class focus on building greater connections in the brain. This is especially true in the Early SKILLZ program for preschoolers and the Basic SKILLZ program for 5 and 6-year-old kids.
For example, a child in our Basic SKILLZ class might work on an activity such as punching pads across the midline of the body. To the child, he is simply learning to be a ninja because he is learning some cool martial arts moves.  But the instructor's job is to encourage that cross-body activity that will reinforce the growth of the Corpus Callosum.
A child with great ability to cross the midline will not only be able to punch those pads, but they will also be developing similar abilities that will help them read.
Ocular Control
The same brain connections that allow the hand to cross the midline also allow the child to have the visual control to move their eyes smoothly from one side of a page to another.  This ocular control allows for smooth tracking from one word to the next, and from page to page without jerky stops or hesitance.
Because both eyes are able to work together, they are also able to have coordinated focus.  Imagine trying to read with one eye out of focus!  And for times when coordinated focus is not easily achievable — such as when a child is tired — the brain will also be able to establish the dominance of one eye over the other without losing the ability to integrate the images received from each eye.
The ocular control provided by strong connections in the Corpus Callosum is key to the physical ability to read!
Meaning & Emotion
As mentioned earlier, the brain is not just a singular lump of gray jelly, it is a complex organ with many distinct parts working in coordination.  When it comes to both reading and language, the parts involved in processing. sounds and words, assessing definitions, coordinating the muscles needed to write or speak, and the parts that help us interpret emotional context aren't always conveniently located next to one another.
For example, there are two parts of the brain called Broca's Area and Wernicke's Area.   Both of these parts are located on the left side of the brain.  Broca's Area is the part of the brain that allows us to for words and produce speech.  Wernicke's Area helps us comprehend speech that we hear.
But the part of the brain that helps us figure out the emotional context and intent of the words we hear or speak is allocated on the right side of the brain, along with the part that fosters understanding and those A HA! moments.
Strong connections in the Corpus Callosum help coordinate these areas (and several others) so we can understand not only the sounds but the intent behind the words.
While there are many components to reading comprehension, a well-developed Corpus Callosum certainly helps us recognize and interpret clues.
2 – Phonemic & phonological awareness
While the physical development of the brain is important to reading ability, it is also simply a well-prepared blank slate unless we provide the basic building blocks of language.
Because we follow the best practices based on the Science of Reading, we recognize that reading and writing are skills that derive from spoken language.  Kids learn to speak first, then learn to represent those words and ideas graphically much later on.
While many reading programs start with learning letters and memorizing sight words, we prefer to start with the brain's ability to recognize and categorize words and sounds.  Our goal is to provide a pathway to mastery of sounds before ever trying to represent those sounds on paper.
If asked to define the word Phonics, most adults probably could do so easily.  But if asked to also define phonemics, those same adults might give a confused look.
Phonics, while an important part of reading ability, relates to a person's ability to work with the written word.  To develop phonics proficiency, a child should already have phonemic and phonological awareness.
Ummm…… what?
Phonological Awareness
Much like a SKILLZ class focuses on child development in order to give kids the skills they will need to become adept martial arts students, we believe that in order for kids become strong readers it is important to help them learn proficiency with the sounds and patterns of spoken language.
After all, we learn about language by learning to speak and listen first.
Phonological awareness is a broad skill that includes identifying and manipulating units of oral language – parts such as words, syllables, etc.  Acquiring phonemic awareness is important because it is the foundation for spelling and word recognition skills.
Phonological Awareness is to the spoken word what phonics is to written language.  It is the ability to recognize and decipher the different parts of words and sentences.
While it seems natural to a fluent adult speaker that the long string of sounds that we call speech can be broken down into individual words and sounds, this is a learned skill, and younger kids can sometimes struggle with the idea, even if they have great language skills.
In class, while kids are practicing their martial arts moves, they are also being prompted to work on their phonological awareness.
For example, a simple kicking drill in our Early SKILLZ program for preschoolers might work on counting words in a simple sentence before performing the same number of kicks.
Older kids in our Basic SKILLZ program for kids between 5 and 6 years old might be learning to count syllables, or even practicing recognizing words that rhyme.  In a Focus class, these children might be prompted that if the 2 words said by their instructor rhyme, then they will do 5 kicks, but if the words do not rhyme, they should do 5 punches.
This simple reinforcement of the basic concepts of sound can provide a solid basis from which further reading skills can develop.
But wait, there's more!
Phonemic Awareness
Within the larger category of phonological awareness lies another skill that provides the basis of reading proficiency: Phonemic Awareness.
Phonemic awareness is the ability to identify and manipulate individual sounds (phonemes) in spoken words.
More advanced learners who have already learned to distinguish the words and sounds they hear can now learn how to break these sounds down to the individual letters and letter combinations and begin the journey of manipulating these sounds to create new words.
Phonemic awareness is also the introduction to the fact that we can represent individual sounds as written letters.  Because kids know how language works, how words are built, and how to identify each sound, representing those sounds on paper as they practice their reading and writing becomes the next natural step.
When using phonemic awareness exercises to begin reading and writing skills, we do not ask questions about which sounds each letter makes, because letters do not make sounds; people do!  Instead, we start with the skill the child has already acquired: the sound itself.  We learn to draw the sounds we hear rather than saying the letters we see.
More advanced students in our Core SKILLZ program for kids age 7 to 9 might use martial arts to learn reading by having to count sounds (not letters) in a word before kicking, or might have to replace sounds (phonemes) within a word to create a new word before doing an exercise.
Onset and Rime is the phonemic awareness skill of identifying the initial and trailing sounds within a word.  For example, these students may be asked to, "Say 'share' but don't say 'sh'."  Once they identify that the answer is pronounced like "air" they can execute the exercise, and the first person to do so might win a point for their team.
Decoding
Decoding is the practice of using various reading skills to read or "decode" words. In reading decoding, readers sound out words by pronouncing their parts and then joining those parts to form words.
Children who have strong phonological and phonemic awareness skills have a much easier time transitioning to the phonics development involved in decoding the written word.
And children who read easily often have an easier time learning to spell and write when it is time to become the content creator.
In addition to recognizing word counts, syllables, rhyme, alliteration, and onset & rime, children who can
de with ease often find more enjoyment in language, as well.  They become poets, creative writers, journalers, and communicators.
When it comes to decoding, it's not about ONLY phonological awareness or phonemics. These skills are part of the overall plan of attack that includes many other aspects f reading ability.
According to Heidi Martin, founder of Literacy & Justice For All, "It's not one or the other. A true balanced literacy program would teach phonological awareness, phonics, fluency, vocabulary, and comprehension.  If we don't give kids the code, we are denying them the opportunity to learn to read."
With this in mind, being able to manipulate sounds and words is not enough.  Kids need a broad selection of words to choose from if we want them to become effective communicators and avid readers.
3 – Vocabulary development
Much like martial arts, reading proficiency starts with a strong foundation in the basics and then uses that foundation to build new techniques and tools.
In a SKILLZ martial arts class this might look like a student learning a basic kick, then building on that element to discover more dynamic versions of the same kick, or even completely new techniques that use similar foundational concepts, yet which bear little resemblance to the basic kick that initiated the discovery.
To a child learning to enhance language and reading skills, a parallel journey might include learning how to identify and manipulate sounds, which leads to the construction of a mental library of sight words, which then provides the tools for a child to build an ever-expanding vocabulary of newer and more complex words that they can decode, spell, and use in conversation.
Vocabulary development can help kids become more confident readers.
In our SKILLZ classes, children are exposed to new words in several different ways.  Most directly, we work on introducing new words and ideas in our mat chats, which are short group discussions designed to connect kids intellectually to the skills that will be taught in each class.
These vocabulary words include the skills themselves, as well as descriptive commentary used to elaborate on what is being taught.
For example, a Core SKILLZ student is quickly introduced to the concept of Agility.  Not many 7-year-old children know this word, so immediately following the word introduction, we define it in a way that is easily understood.  "Agility means being able to move quickly and easily."
For the next few minutes, the instructors engage in discussion with the kids to highlight way they can have good agility, why it is important, and some variations of what agility can mean, such as having mental agility.
Throughout the rest of the class, the word is used by both students and instructors, with instructors highlighting times when students have demonstrated agility.
This interactive discussion allows the kids to play with the new word, use it in both thought and speech, and physically reinforce the definition.  In this way, the word is quickly and powerfully inserted into the child's mental library.
This multisensory approach to vocabulary building leverages a teaching tool known as Neurobics.
Neurobics are mental exercises designed to create new neural pathways in the brain by using the senses in unconventional ways.  For an activity to be considered "neurobic," it must satisfy a few criteria:
It should involve one or more senses in a novel way.  For example, saying a word while performing new a physical activity, or smelling a flower every time a word is used.
It must engage attention.  In some way, the activity must stand out from the noise, either by being novel, exciting, fun, or even surprising.  This helps evoke emotion, which provides the word a bit of a visceral meaning.
It must break a routine.  For example, learning to read in ninja class instead of in elementary school, learning to write a new word with the non-dominant hand, or even learning to spell a familiar word backward.
When tied into physical activity, these neurobic teaching methods help kids learn faster because their brains are already being fed higher levels of oxygen and other nutrients.  The higher level of blood flow, combined with the higher level of neural firing driven by the neurobic activities can help the brain learn faster.  The added benefit of feel-good chemicals associated with movement and positive learning environs reinforces this effect.
One additional benefit of vocabulary enhancement in the SKILLZ classroom is that it can aid in emotional self-regulation.
Whenever children are facing emotional challenges in class, our team of Pediatric Ninja Specialists are trained to first acknowledge the emotion while simultaneously helping the children to identify and label what they are feeling.
This emotional vocabulary gives the children a way to connect their downstairs emotional brain with their upstairs rational brain.  (This concept is explored in-depth in one of our favorite books: The Whole-Brain Child.)  When the upstairs brain is engaged, kids can begin to recognize each emotion and begin the process of regaining composure.
Once a child has learned the words associated with each emotion, they are better able to recognize these feelings in themselves and others, which can lead to a more empathetic lifestyle.  And when young readers can recognize the emotional content of a story, they can connect more closely with the characters and increase both their reading comprehension and enjoyment.
4 – Fine Motor Skills
As mentioned previously, there are many physical and neurological skills required for reading, writing, and even speaking.  In addition to enhancing the ability of the corpus callosum to transmit signals across the midline of the brain, the neurological pathways that regulate physical movement and even the senses can enhance language ability.
When "the senses" are mentioned, most people think of the 5 external senses: Touch, Smell, Hearing, Taste, and Sight, and of these, sight is the one most associate with reading and writing.  However, particularly with writing ability, a well-developed sense of touch is vital.
And so, it seems, is our sixth sense.  No, not THAT sixth sense…
Proprioception
There are many more than the 5 external senses we learn about in elementary school.  These include our ability to sense stretch, position, balance, and more.  One of these additional senses is proprioception, the body's ability to keep track of where all of its parts are in relation to one another.
Proprioception is the sense that allows you to touch your nose with your eyes closed, to walk without looking at the ground, and to coordinate different parts of the body to achieve a single goal, for example, writing one's name.
When a child learns martial arts in a SKILLZ Child Development Class, much of the focus is on improving proprioception and fine motor skills rather than just technique memorization.  We practice blindfolded, we focus on small details of each movement, and we engage in activities that challenge kids to use their bodies in new ways.
By enhancing their sense of proprioception, and the fine motor skills required for small, dextrous movements, kids are also building the same skills required for writing letters, words, and paragraphs.
Similarly, proprioception is also related to word formation in spoken language.  The lips, tongue, and throat are nothing more than bundles of muscles working together to form sounds in specific ways.  There are many reasons a child might have a lisp or struggle with certain sounds, and many require the help of a speech therapist.  However, enhancing a child's sense of proprioception can make it easier for them to get the full benefits of such therapy.
Grip
As children develop strength and fine motor skills in their hands, their ability to grip writing implements in more effective ways improves.
To practice the manual dexterity required for effective grip and penmanship, kids in our youngest classes have ample opportunity to experiment with holding and manipulating tools of different sizes and textures.
For example, in our Mini SKILLZ class, which focuses on child development and martial arts for toddlers, kids will practice holding different balls, pads, and blocks.  They are guided by their instructors and parents through various manipulations of the equipment that will build their hand strength, as well as the ability to tolerate a variety of textures.
Additionally, the children learn early on to develop healthy practice habits and to leverage their innate curiosity to develop perseverance when facing new challenges.  With each experiment, kids have a chance to become more technically proficient.
Technical Awareness
Children are natural scientists.  Every new experience, from discovering that dogs are slobbery to figuring out that words can be magically represented by squiggly lines on paper, leads to another experiment.
While it is often most appropriate to let the kids explore while we take on the role of safety monitor, with a bit of careful mentorship and open-ended questioning, kids can quickly discover that some changes will help make them better, and others make things worse or have no effect at all.
This is the beginning of technical awareness and is an important skill to impart in a self-directed learning environment.
Both reading and writing require technical awareness, and both are often experienced in a self-directed environment.
For example, penmanship, grammar, and spelling require an awareness of which letter to use, which punctuation to insert, and how to write clearly so others will be able to interpret our intent.
Reading comprehension requires careful analysis of which words are actually written rather than just guessing based on the first few letters (a technique that is sometimes encouraged by reading teachers who have not had the benefit of additional training in science-based teaching modalities).
A good sense of technical awareness also helps kids recognize and mimic external influences, such as instructor input.  When kids can more easily mirror their teachers, they can more quickly begin the process of internalizing the lesson.
Much as a student in our martial arts class learns to critically assess their physical technique and to self correct their application of movements or ideas, it is important for a communicator, whether writing or speaking, to be able to critically assess their word choice, clarity, and even emotional content.  All of these improve as technical awareness improves.
As you can see, SKILLZ martial arts classes help with all of these physical, intellectual, emotional, and social skills that are related to reading.  Each lesson builds the neurological connections, vocabulary, and phonological awareness kids will use to build strong language skills.
Yes, they will still need guidance from their school teachers, tutors, and therapists, but with a solid foundation built on the developmental skills that aid in language proficiency, SKILLZ ninjas will have an almost unfair advantage.
—
If this sounds familiar, and your child is struggling to find joy in reading and writing, a powerful child development program like SKILLZ, which uses science and psychology in a fun, martial-arts-themed environment, might be exactly the thing to help your child grow physically, intellectually, emotionally, and socially.
To apply for our program and schedule your child's free SKILLZ evaluation, click the button below:
SKILLZ OF PATCHOGUE
380 East Main St
Patchogue, NY 11772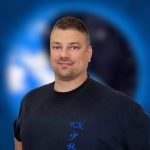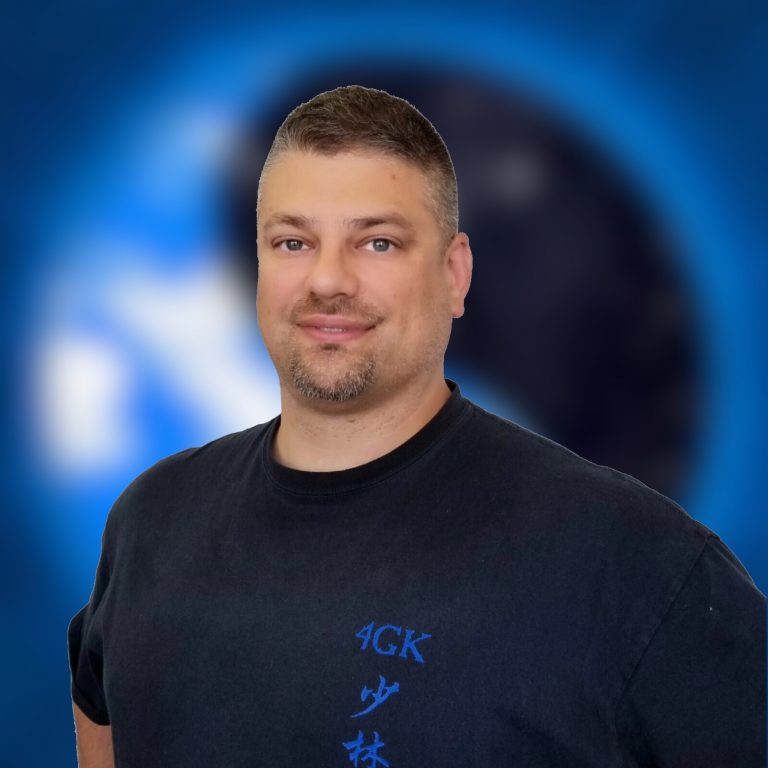 Author: Michael A Evans
Michael is a 6th-degree black sash under his teacher, Moises Arocho, and has been training in martial arts since 1985. Michael has a degree in Massage Therapy from NY College of Health Professions. He is the co-owner of 4GK Martial Arts in Patchogue, NY, and Skillz of Patchogue, a childhood development facility using martial arts and other movement modalities as the vehicle for kids' growth and success.  Michael is also the Lead Consultant for Skillz Worldwide and a Master Certified Pediatric Ninja Specialist.