Unlock the Power of Storytelling and Hands-On Experiments for an Unforgettable Science Saturday
Are you ready for an adventure like never before at SKILLZ of Patchogue? Introducing our first-ever Science Saturday with Ninja Née! Join us for an action-packed, educational, and fun-filled event designed to spark your child's creativity and love for science. Dive into the thrilling world of Ninja Née, a 10-year-old superhero who uses science disguised as ninja magic to defeat bad guys. This is just the beginning of Ninja Née's journey, as she'll continue to develop and appear in future Science Saturday events.
The Power of Storytelling in Science Education
Storytelling has always been a powerful tool for teaching and learning. It helps students remember complex concepts, improves comprehension, and makes lessons more enjoyable. By weaving scientific concepts into an engaging story, we can help children see the relevance of science in their everyday lives and motivate them to explore the world around them.
The character of Ninja Née is part of the Ninja Née Science Education Program, specifically designed to engage young learners by showing them a near-peer taking a leadership role through scientific knowledge and application. This exciting program combines the power of storytelling with interactive experiments to improve science literacy and enthusiasm for learning.
Interactive Experiments for Hands-On Learning
Our Science Saturday event will lead kids on an exciting journey through four amazing science experiments, each tied to a part of Ninja Née's story. They'll crack secret codes, build balloon-powered cars, rescue delicate treasures in the egg-drop challenge, and set up chain reactions to catch the evil Dr. Chaos! These interactive experiments will help children develop critical thinking and problem-solving skills while having fun and making friends.
Boosting Science Literacy and Enthusiasm for Learning
At SKILLZ of Patchogue, we're committed to fostering excitement for learning and nurturing the next generation of scientists, engineers, and problem solvers. Our Science Saturday events are designed to inspire curiosity and make learning an adventure. By participating in hands-on experiments and applying scientific concepts to real-world situations, children will gain a deeper understanding of the subject matter and develop a genuine enthusiasm for learning.
The Ninja Née Science Education Program
The Ninja Née Science Education Program is an innovative approach to teaching science that incorporates storytelling and hands-on experiments. Designed to align with NGSS Standards, the program engages young learners by showing them a relatable, near-peer character taking a leadership role through scientific knowledge and application.
Our engaging Ninja Née stories and experiments have been carefully crafted to ensure they meet the rigorous requirements of the NGSS Standards. This means that teachers can trust the content and incorporate the program into their existing curriculum with confidence.
Looking for fun and educational activities for kids in Suffolk County on Long Island? Look no further than SKILLZ of Patchogue's Science Saturday events. Our exciting, hands-on science experiences are perfect for children who love learning through play. With a focus on teamwork, creativity, and problem-solving, these events are a fantastic opportunity for kids to develop valuable skills while having a great time.
Reserve Your Spot for an Unforgettable Science Saturday with Ninja Née
Don't miss out on this incredible opportunity to ignite your child's passion for science with the one and only Ninja Née! Limited spots are available, so reserve your child's place today. Save the date, and keep an eye on our Facebook Page for more details and updates about this spectacular event. For more information or to reserve your spot, visit our website www.SkillzOfPatchogue.com/events
SKILLZ of Patchogue is dedicated to providing the best possible educational experiences for our students, and our Science Saturday events with Ninja Née are just the beginning. We're excited to embark on this journey with you, inspiring young minds to explore the fascinating world of science and unlocking their true potential. Together, we can create a brighter future for our children and empower them to become the leaders of tomorrow.
Join the adventure now and become part of the Ninja Née Science Education Program family!
If you're ready to help your child reach their full potential, sign up for a free 1-on-1 placement evaluation with a SKILLZ instructor today. Our martial arts themed child development program is specifically designed to meet the unique needs and abilities of children at every stage of development, helping them develop the skills they need to succeed in all areas of life.
Don't wait any longer!
Take the first step towards a brighter future for your child today.
Click below to schedule your child's free 1-on-1 placement evaluation:
SKILLZ OF PATCHOGUE
380 East Main St
Patchogue, NY 11772
---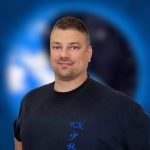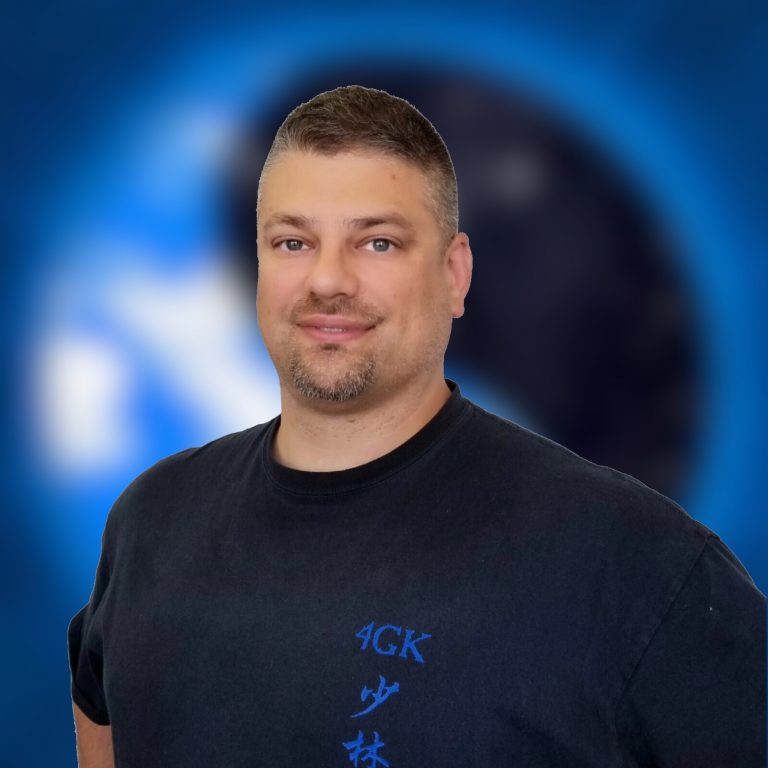 Author: Michael A Evans
Michael is a 6th-degree black sash under his teacher, Moises Arocho, and has been training in martial arts since 1985. Michael has a degree in Massage Therapy from NY College of Health Professions. He owns 4GK Martial Arts in Patchogue, NY, and Skillz of Patchogue, a childhood development facility using martial arts and other movement modalities as the vehicle for kids' growth and success.  Michael is also a Science Blogger with Onward Science and a collaborator on the Little Laurie,book series and the Ninja Née science education program.