The weather is getting nicer by the day, and your child is feeling the call of the wild!  Unfortunately, at the same time, school success is becoming more dependent on your child's ability to focus as reviews and finals are quickly approaching.
Mother Nature's draw on your child's attention, sometimes called "Spring Fever," is powerful, natural, and in many ways, healthy.  After being stuck inside for months, your child is ready to play in the fresh air with their friends.  Children are natural scientists, and their urge to explore the world around them is fed by sunshine and freedom.
But, it is also important for them to close out the last quarter of the school year successfully.
So, what can we do when we find our young scholars staring wistfully out the window instead of doing their homework or studying for tomorrow's test?
three tips to help your child focus when they have Spring Fever:
While there are no magic bullets or quick fixes when it comes to developing focus in our children, these tips are fairly simple to implement and can help in incremental ways.
Remember that, while adults are busy and often seek one-and-done solutions, children learn best when their adults are engaged, positive, and interactive in their learning process.  A side benefit is that, by being engaged, you will also help build the connection with your child that will make parenting easier and more enjoyable.
Add Activity Breaks
Homework and studying are not usually listed as kids' favorite activities.  Sure, your child may have a special interest in a topic, but generally speaking, kids would rather be doing almost anything else. Add in the promise of warm weather and unstructured free time, and it can be hard to get your child to focus on the task at hand.
Because homework can also be stress-inducing, it is important to recognize that your child's brain is likely secreting high levels of cortisol, a stress hormone that may decrease learning and memory formation.
One of the ways we can decrease cortisol levels while increasing the brain's more positive neurotransmitters is to take breaks that included physical activity.
By having short, regularly scheduled activity breaks, your child's brain will also increase the level of dopamine production, which helps promote excitement in anticipation of the upcoming break, and which helps balance the negative effects of cortisol.
For example, setting a timer for 15 minutes of work followed by 5 minutes of movement can be the visual cue your child needs to stay on task.  Some targeted movement, such as a stretch break that includes a few easy yoga poses, some calisthenics, or even a race around the backyard, can be the mental and physical recovery session your child needs to recharge their attention for the next 15 minutes of attentive focus.
An added benefit is that the physical activity prompts the body to secrete endorphins, another of the body's feel-good neurotransmitters.
Some studies have shown that the chemicals released during physical activity can be especially beneficial for neurodivergent kids, such as those living with ADHD.  (Hint: they don't fidget because they can't focus, they fidget because movement stimulates the brain chemicals that HELP their focus.)
Set Goals & Rewards
For some children, the prospect of a future activity break may not be enough, especially if your child is too young to be able to conceptualize future intangible benefits.  In these cases, an extrinsic motivator that is tied to a specific goal can be helpful.
Extrinsic motivators are any item or reward which exists outside of the child's mind.  While intrinsic motivation tends t0 be far more powerful for a child's long-term development, an extrinsic reward can be useful in the short term.
For example, while we might want to encourage reading for the sake of self-improvement (an intrinsic reward), some children may need to win a physical prize when they get the job done (an extrinsic motivator).
There is some danger with the overuse of extrinsic rewards, however.  It can be easy to bribe our children into compliance for our own sanity, but it is very easy for this to backfire as the child's focus shifts from success at the task at hand to simply getting the prize.  Be mindful of how much you use this tool, and how you phrase rewards.
A bribe (less effective) sounds like: If you just do your homework I'll let you play video games.
An effective extrinsic motivator sounds more like: Because you focused so well, let's celebrate with some ice cream.
The difference is subtle, yet important.
Extrinsic motivators work because the anticipation of a reward stimulates dopamine.  As mentioned above, this helps counteract the effects of the stress hormone cortisol.
Further, by creating a general atmosphere of positivity and reward, your child's body may increase its production of serotonin, which enhances the general sense of well-being they feel.  Add in some quality time with their favorite adult, and you increase oxytocin levels, which help with positive feelings of connectedness.
Aside from prizes and physical rewards, you may also find it effective to gamify the homework experience.
Challenge your child to get a certain amount of questions right in a set time period.  (Be realistic; remember that we want them to win.). When they succeed, provide them an extrinsic, yet non-tangible reward.
For example, if your child "wins,"  allow them to choose what's for dessert.  Perhaps even more effective is giving them the option of "punishing" you.  Perhaps you might owe them 10 jumping jacks for every sentence they write with no errors.  Never underestimate the joy a child takes in getting one over on their adult.
Extrinsic motivators also don't have to be something you give or do.  They can also be something you take away.  While most people think of "negative reinforcement" as punishment, it actually means taking something away as a reward.   So, if your child finishes their worksheet, maybe you do one of their chores for the day.  Keep it simple; the goal is not to add to your own workload, simply to provide a bit of positivity to your child's study motivation.
Don't Fight It
The old adage, "If you can't beat them, join them," has some merit.  When it comes to kids, the desire to be outside is a healthy one.  Instead of trying to close them off from the sunshine, it can be helpful to embrace it.
Do you have a porch, picnic table, or even a nice spot under a tree?  Take the homework outside!
By tying healthy study habits to the joys of being outside, your child will be under less pressure to choose between the two and will be less likely to have polarizing thoughts that glorify play and vilify schoolwork.  The two ideas can coexist.
Even just opening a window to catch the breeze and smells of springtime can be powerful.
If going outside to study, help your child set the proper mindset by including them in planning the adventure.
What will you need to bring?  Do they want a snack?  Will they need a blanket to sit on?  How will they stop the wind from blowing their papers?  By answering these questions, you will help build excitement around the idea of studying outside.
One way to help build further engagement is to go on the adventure with them.  Spend some time sitting with them.  Instead of trying to correct everything, simply ask them to teach you a bit about what they are learning.  This helps them feel confident and important because it shows you are interested in them.
Once you get them talking about their topic, see if there are ways you can relate it to your outdoor experience.  Ask questions they will have to think a bit about: How many nuts do you think a squirrel eats?  how many nuts would two squirrels need?  Which vocabulary word can you use to make a sentence about that bird?
Your child's desire to play is powerful.  And, it is through play that your child experiments with and integrates knowledge.  Play is not a break from work;  to a child, play IS work.
So, every so often, flip flop study and playtime by starting with play!
Now, this can go awry if implemented without specific goals (though your child may argue otherwise). Start with a specific time frame in mind.  Use a visual timer, and help your child prepare for the shift to school work with gentle reminders about how much time is left.
Also, be sure to have two or three activities to offer instead of just setting your child free.  Each of the activities should be equally acceptable to both you and your child, but give them the power of choice.  This will help minimize the chances of a power struggle when it is time to shift to work mode.
For example, you might offer, "Let's play before we do homework today.  Would you rather see how many bugs we can collect in 15 minutes, or would you rather play on the swings for 15 minutes?
Conclusion
Spring Fever has been pulling at young minds (and more mature ones) since the beginning of time.  By integrating a child's need for play, exploration, and connection into their duties and responsibilities as students, we can help increase focus, foster a sense of enjoyment, and eliminate the power struggles we often associate with trying to get out kids to do their homework.
Let us know which tips you are going to try!
If you need help with adding some healthy physical activity to your child's life, then our age-specific, developmentally appropriate, martial arts themed SKILLZ child development classes might be just the thing.
You can book your child's free 1-on-1 placement evaluation by clicking the button below. 
Your child will be around lots of other children, and they'll all be working together to accomplish powerful goals. 
SKILLZ classes could be a really powerful step to opening your child up and teaching them powerful life skills in a fun way. 
SKILLZ OF PATCHOGUE
380 East Main St
Patchogue, NY 11772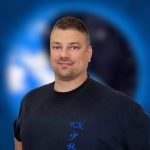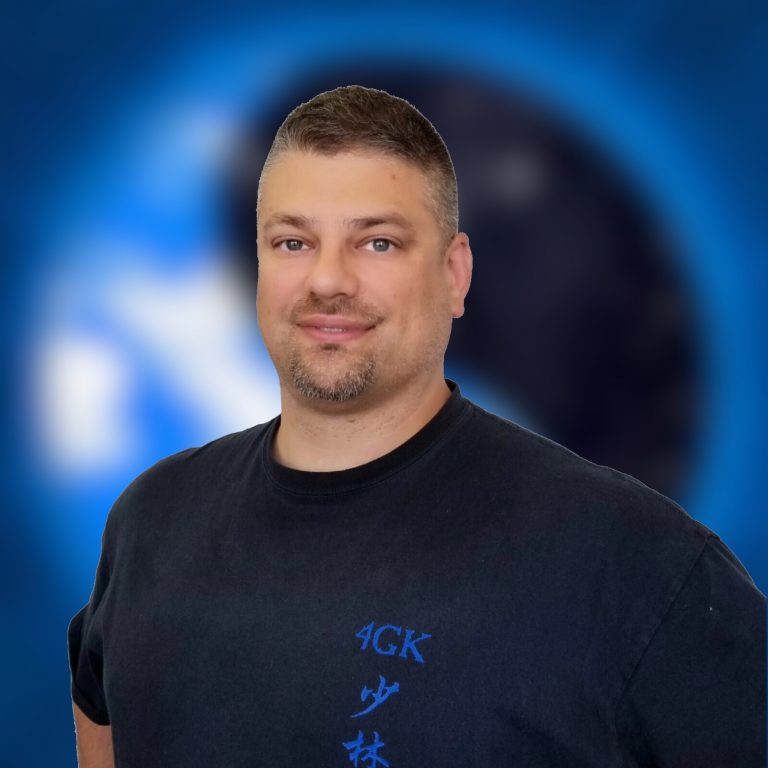 Author: Michael A Evans
Michael is a 6th-degree black sash under his teacher, Moises Arocho, and has been training in martial arts since 1985. Michael has a degree in Massage Therapy from NY College of Health Professions. He is the co-owner of 4GK Martial Arts in Patchogue, NY, and Skillz of Patchogue, a childhood development facility using martial arts and other movement modalities as the vehicle for kids' growth and success.  Michael is also a Science Communicator with Onward Science and a collaborator on the Little Laurie and Ninja Née book series.