Have you ever tried to ask your 7 to 9-year-old, a question or to make a decision under pressure? Or worse, had them try to tell you a story in a limited amount of time?
"So this one time…. You know how like, sometimes, if you like, like sometimes… I mean, yesterday, like this one time…"

~ Every 7-year-old storyteller ever
What tends to happen is they get so flustered, their minds are working so fast that they actually freeze up!  This is very common for the stage of development that kids are usually experiencing between the ages of seven to nine.
Fortunately, we're here to help!
Let me tell you a little bit about a drill, we've been doing in class for the past few days, that helps with just this situation.
The name of the drill is "Brain Games" and what happens is the kids very simply have to come up and do a series of very easy techniques, for example, front punches, or kicks, or even squats. However, at the same time, they have to name off items in a category. So instead of counting one to 10 for their punches, they're counting, blue, green, yellow, orange, chartreuse, vermilion. You'd be amazed at how many colors the kids know.
They're also competing against the other team to be done first, so there's the pressure of trying to do things quickly, both mentally and physically.
Now from the kids perspective, they're learning some cool ninja moves, and they're just having fun competing against the other teams as they perfect their martial arts techniques, however, because SKILLZ classes use the latest in the science and psychology of how kids learn, we use a set of teaching techniques called Brain SKILLZ in their training environment to help them with emotional burdens and intellectual challenges.
In this particular drill, we're working on three separate Brain SKILLZ.
The first is Speed of Processing.  When the kids come up, they need to quickly process which category they're speaking of and which things they'll list in that category and they have to do it quickly because they are competing against their friends.
The second is Cognitive Load.  Cognitive load refers to how much information you can keep in your brain at once.  We pre-frame the kids that the category will be yummy foods or fluffy animals, and they have a chance to think ahead about what they'll be saying.  We're working on enhancing how much they can actually hold in their memory, which brings us to the third brain skill…
Working Memory. Working memory is the aspect of memory that allows them to access files, draw different bits of information, and put it all together in a way that addresses a new or unfamiliar scenario.
When we can help kids improve their speed of processing, increase their cognitive load and give them a more useful working memory, we can help them make decisions faster, and have the decisions that they make be better decisions.
When this is done in a healthy training environment that leverages various neurotransmitters to make the experience very positive, the kids do a tremendous amount of learning in a very short amount of time.
You can see this learning develop as children who are new to our program struggle to make it through five different boys names, while kids who have been with us for six months or a year can rattle off 10 without even hesitating while still maintaining good technique as they throw their punches or kicks.
Now, the more that kids practice this, the better they will become, and we believe that competence is one of the key factors that lead to confidence.  When children understand that they can make hard decisions, that they can have a voice when making a choice, and that when they make a choice under pressure they don't have to worry about whether they made a mistake, they know that it will be a good decision, they are more likely to keep trying to make bigger and more impactful decisions in their lives.
Better Decisions at Home
So how can you do this at home? The first key is to remove stress.  While we do want to practice being under pressure, we don't want to have too much stress as it stimulates a hormone called cortisol, which actually inhibits the learning process and will cause almost a trauma response over time.
We want to make sure that we are having fun, healthy competition within the family, especially if there is a punishment for the adult if the adult loses. Kids love seeing adults in pain.
For example, you can see who can say the ABCs in the least amount of time. The loser has to do five push-ups. You can try just choosing categories and seeing how many things you can name in that category.
As an added benefit you are also building a tremendous amount of connection, kids will remember how much time you spent bonding with them, and how that made them feel when they have to step out and be alone, to make these important decisions.
—
Sure, you could just open Google and search for "Kids Karate Classes Near Patchogue." Or, you could decide that you want more from your kids martial arts program… because it is actually a comprehensive child development program that simply uses martial arts as a tool to aid learning.
If your child needs help with making good decisions and doing so more quickly, then a powerful child development program like SKILLZ, which uses science and psychology in a fun, martial-arts-themed environment, might be exactly the thing to help your child grow physically, intellectually, emotionally, and socially.
To apply for our program and schedule your child's free SKILLZ evaluation, click the button below:
SKILLZ OF PATCHOGUE
380 East Main St
Patchogue, NY 11772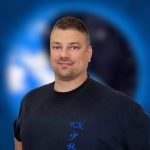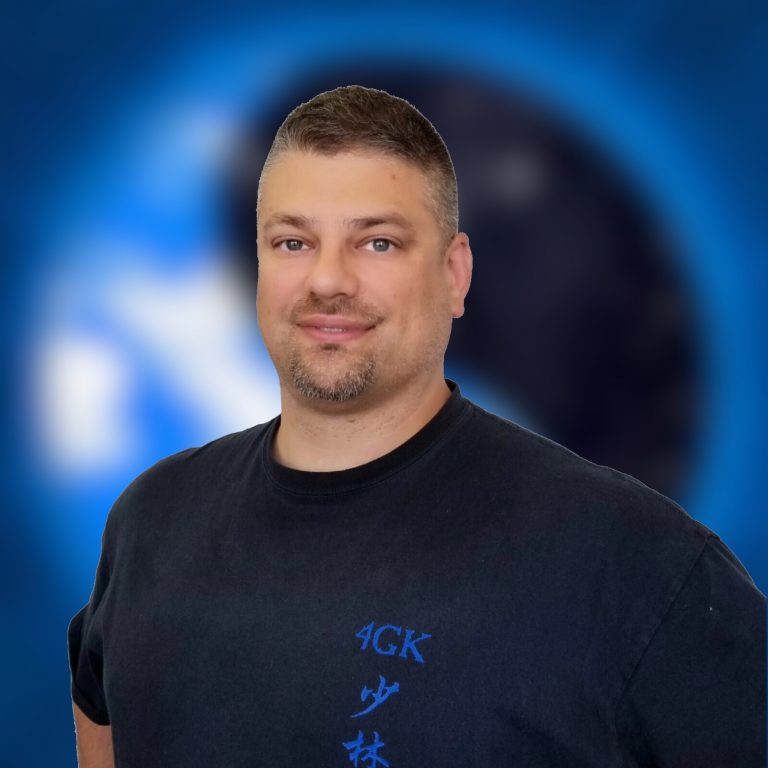 Author: Michael A Evans
Michael is a 6th-degree black sash under his teacher, Moises Arocho, and has been training in martial arts since 1985. Michael has a degree in Massage Therapy from NY College of Health Professions. He is the co-owner of 4GK Martial Arts in Patchogue, NY, and Skillz of Patchogue, a childhood development facility using martial arts and other movement modalities as the vehicle for kids' growth and success.  Michael is also the Lead Consultant for Skillz Worldwide and a Master Certified Pediatric Ninja Specialist.